Dyno Tuning
Here at DART we offer a full remapping service using most mapping software specialising in Woolich and Dynojet. We also offer straight forward power runs with or without Air/Fuel ratio readings.
Pricing List
Kit Map

Starting from - £300
Power Comander Map

Starting from - £240
Woolich

Starting from - £420 Excluding lisence fees and any additional woolich loom.
Please leave your contact details and brief description of what you would like done..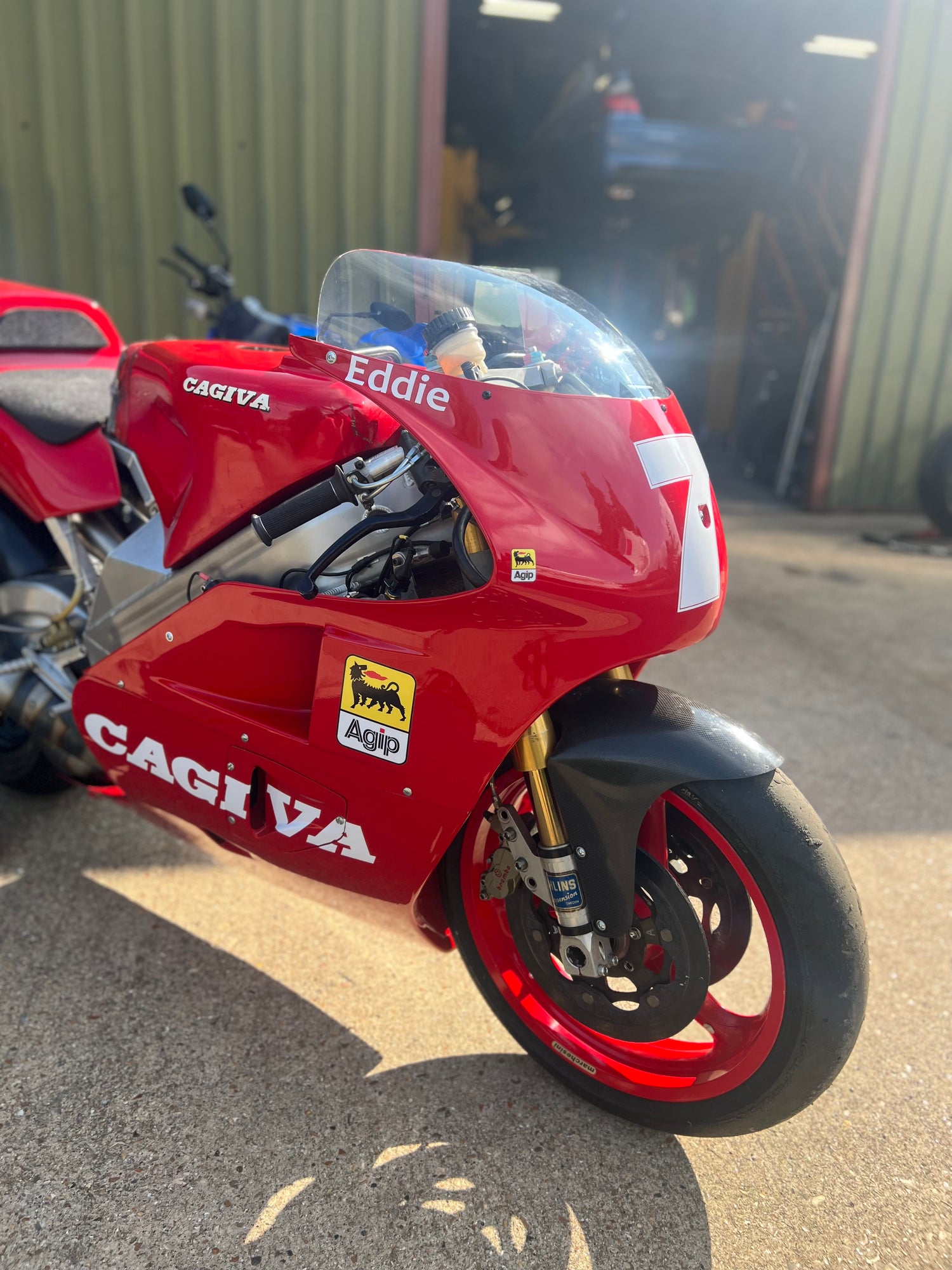 Eddie Lawson Cagiva 500 Ex GP Bike
Eddie Lawson's GP bike form the 90's! This bike came in to us for a few jobs to be done in the workshop but also to be ran up on the Dyno to get running right! And WOW what sound it made on the dyno! Scary power figures from a 2 stroke!!
S1000RR HP4
This BMW HP4 was in with us for the fitting and setting up of a Quickshifter, Blipper, Launch Control, Pit Lane Limiter & Warm-up Function... As you can hear above, this was one very crisp sounding bike!
Yamaha R6
Running a new engine build in, then finishing things off with a power run for proof of results... Who doesn't love a high revving 600 singing on a dyno?
Aprilia RS300
Powervalve mapping, combined with igntion timing and jetting were all required for this custom RS300 engine we built for a customer
Kawasaki ZX6R
This 600 was with us for some old school carburettor tuning and jetting. Its left us with the happy owner now able to ride it as he wished and not having to deal with a very bad flat spot in the RPM range